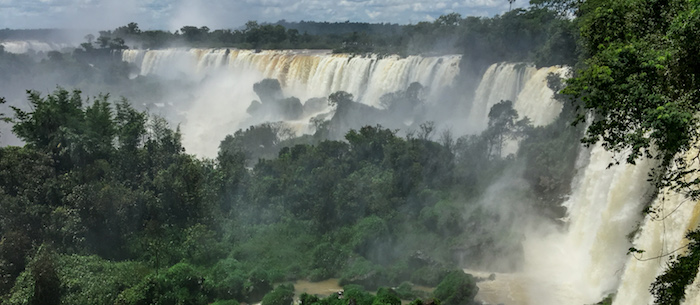 Iguazu Falls is known for waterfalls, yes, but what you may not know is how many falls are here. Depending on the water flow, there can be up to 300 different waterfalls falling over the Paraná Plateau, alt at various different heights. This entire area is truly a wonder of the world.
Armed with my iPhone (only), I had to try and capture this lush environment in the day time. Many of my photos involved using an HDR technique including this one.
This is best experienced in full resolution.
Please direct inquiries about printing this or any of my photos to: photos@cwl.cc
Photo Details:
Full Dimensions: 3835 x 2557
Camera: iPhone 6s Plus (Back Camera)
Shutter Speed: 1/2300 Second
ISO: 25
Lens: n/a