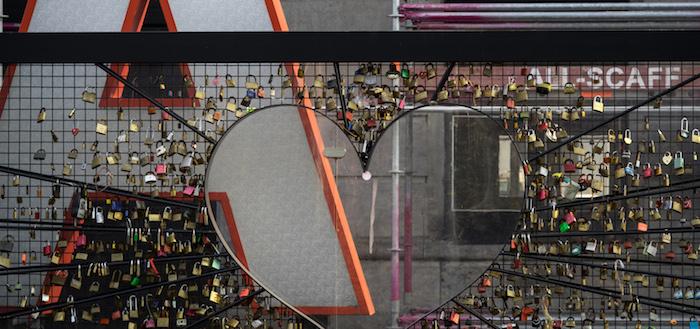 A love lock is something lovers attach to a fence or bridge to signify their love. Often they include thier names on the lock. Here in Antwerp, Belgium and installation with a large letter "A" provides the perfect location for this expression of love. I happened upon this great installation on a long walk through this wonderful city and wanted to capture this feeling.
This was a very random moment, and I was ready to shoot anything handheld. Thankfully I remembered to keep the shutter fast enough so the picture would remain clear (although I probably should have gone higher). The picture is cropped pretty tight, and given all that was going on in this one, I wanted distractions to be limited. I invite you to see this image in its full resolution here.
For inquiries about printing this or any of my photographs, please email photos@cwl.cc.
Photo Details:
Full Dimensions: 6615 x 4550
Camera: Sony ILCE-7R
Shutter: 1/125 seconds
ISO: 160