Breaking Out of Zomerfabriek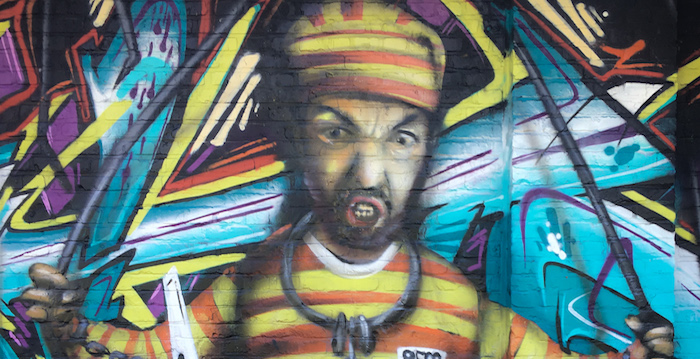 This incredible artwork is on Minkelersstraat Street, an area of Antwerp, Belgium that is widly known for graffiti. This and many other amazing creations run behind a large bus depot in the most unassuming way possible, but it works, even though it's super difficult to find. Different pieces line the wall all the way around the block.
All of this needed to be photographed with my iPhone, so I attempted to get a centered view of the subject and good light (that didn't happen every time). These types of photos are generally what I consider candid and in the moment. I invite you to view the above photo in the highest possible resolution.
For inquiries about printing this or any of my photographs, please email photos@cwl.cc.
Photo Details:
Full Dimensions: 2812 x 3391
Camera: iPhone 6s Plus
Shutter: 1/110
Aperture: f/2.2
ISO: 25