Coastal Lighthouse in Iceland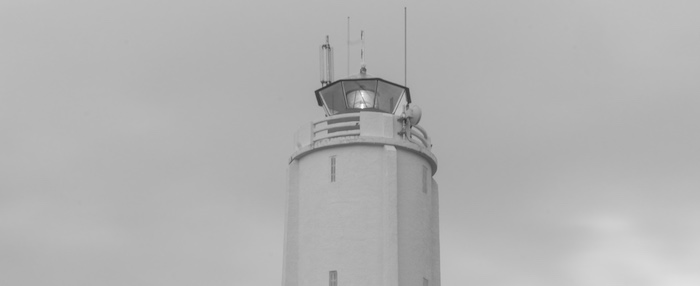 I had been so preocupied with the ocean (behind me) that I hadn't spent time looking a the lighthouse that brought me here in the first place. This beautiful building and scene is made all the more amazing by the mountains behind it.
I made this picture was made by crouching on the rocks and taking a longer expisure. You'll noticed the light is on here, and that was something I wanted to capture brighter than normal. In color, this photo didn't quite fit what I was going for, but monochrome did the trick. I invite you to see this image at full resolution.
For inquiries about printing this or any of my photographs, please email photos@cwl.cc.
Photo Details:
Full Dimensions: 4279 x 5471
Camera: Sony ILCE-7R
Shutter: 6 seconds
Aperture: f/22
ISO: 64
Lens: FE 55mm F1.8 ZA