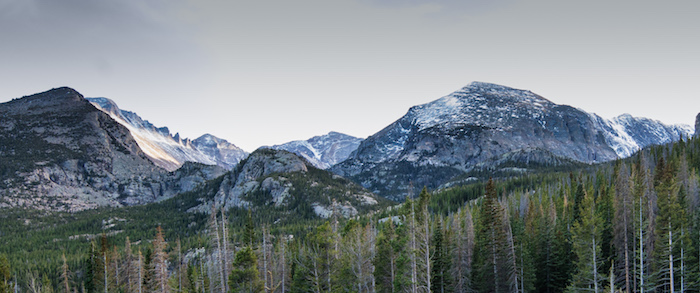 A vista so incredible, it could be on the side of a beer can. Colorado has a litany of scenes like this that you might find yourself with too much to shot pictures of.. I loved how the mountains contrast with the human activity lower in the picture (in this case a parking lot for a national park). 
For this shot, I climbed a very big rock and wedged my camera in a spot to create a sort of tripod. I realized I should be carrying my tripod more often. This was very spur of the moment and, damn if it wasn't freezing out there. This image is available at full resolution here.
For inquiries about printing this or any of my phtographs, please email photos@cwl.cc
Photo Details:
Full Dimensions: 5043 x 3102
Camera: Sony ILCE-7R
Shutter Speed: 1/20 Second
ISO: 500
Can you feel the cool breeze from here? If so, you too should subscribe to my newsletter.