Iguazu From a Platform in Brazil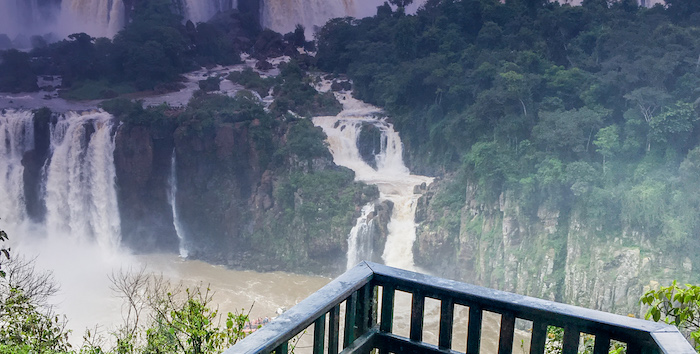 When you visit Iguazu falls in Brazil, the highlight of your tour along this walkway has to be this platform and the vista beyond it. I tried to capture it with no signs of people and get as much of the wonderful details I possible in the moment. You'll really want to see this picture in full resolution detail to get a sense of what this looks like.
This photo was taken with my iPhone 6s Plus back camera using HDR to blend three exposures into one. What this photo doesn't show is the long line of people waiting to get access to the spot for various selfies and other such photos. I had to be quick to get it.
Inquiries about printing any of my photographs, please email photos@cwl.cc.
Photo Details:
Full Dimensions: 3002 x 4003
Camera: iPhone 6s Back Camera
Shutter Speed: 1/1000 Second
Aperture: f/2.2
ISO: 25