Upside-Down House in Azores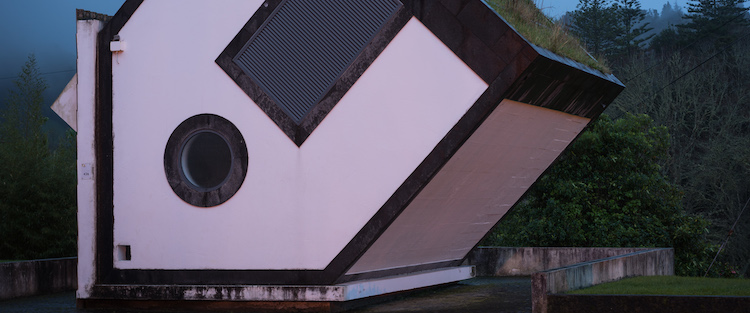 This curious upside-down house in Furnas, São Miguel really surprised me (as I drove by). I battled the relentless rain to try and capture this thing in the most interesting way. The house itself is located near Rua Dr. Frederico Moniz Pereira and is not actually a house – it's an electrical substation.
The light was quite low here, and the rain required I do things quickly and with an umbrella. The wind was especially tricky as it was really messing with my umbrella. I was across the street with a tripod and moved into a few different spots in an effort to get the right angle on this spot.
I invite you to see this image at full resolution.
For inquiries about printing this or any of my photographs, please email photos@cwl.cc.
Photo Details:
Full Dimensions: 6169 x 4113
Camera: Sony ILCE-7R
Shutter: 1.0 seconds
Aperture: f/4.5
Focal Length: 55mm
ISO: 100
Lens: FE 55mm F1.8 ZA