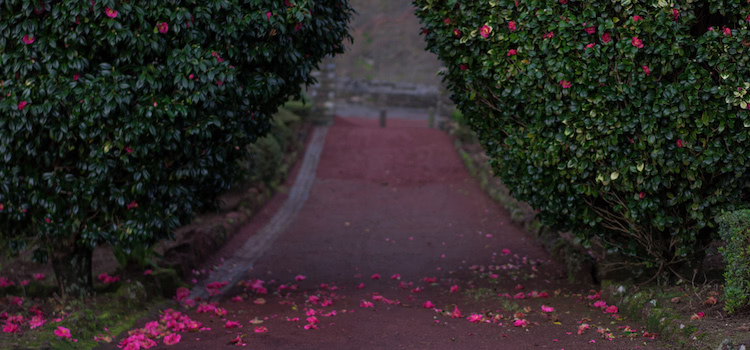 This is one of the many beautifully manicured parks in the Azores. These small areas appear to be what families visit when taking breaks (evidenced by the BBQs), but also parks that are lovingly taken care of all year long. These parks can be found all over the coastal highway.
This small but accessible park was littered with cats; perhaps even more than 20 cats all told. When I saw this colorful archway, I needed my feline friends to leave, and thankfully they did long enough for me to get this.
You won't go wrong by checking out the full resolution here.
Photo Details:
Full Dimensions: 6016 x 3908
Camera: Sony ILCE-7R
Shutter: 1/160 seconds
Aperture: f/1.8
ISO: 100
Focal Length: 55mm
Lens: FE 55mm F1.8 ZA
To see more photos like this posted regularly, please check out @roamer_cc on Instagram.