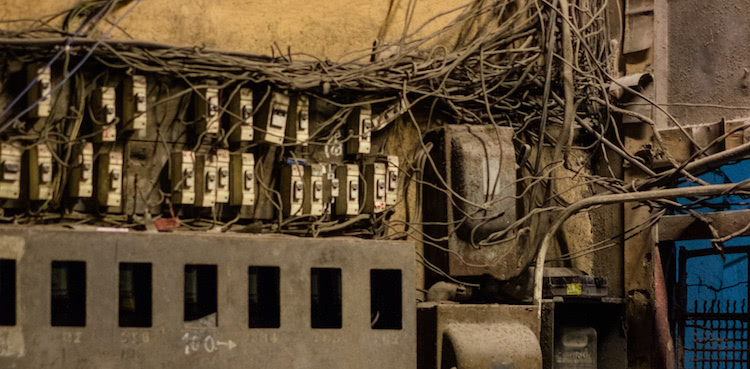 Cuba is so incredibly diverse when you look at it from outside, but even inside there are stories to be told. I ducked into one of the buildings as I walked by to take a look and I found this wonderful layered spaghetti of cables. Perhaps more interesting is how aged and weathered everything looks.  
To take a larger look at this image, please click here for a full resolution.
For this image I was going handheld (A tripod would have been smarter). Among the biggest mistakes I made with this image was to use such a low shutter speed. i should have been over 1/100, perhaps even 1/125. Still a wonderful moment and image as it is.
For inquiries about printing this or any of my photographs, please email photos@cwl.cc.
Photo Details:
Full Dimensions: 4396 x 6117
Camera: Sony ILCE-7R (A7r)
Shutter: 1/50 seconds
Aperture: f/2.0
ISO: 2000
Focal Length: 55mm
Lens: FE 55mm F1.8 ZA
To see more photos like this posted regularly, please check out @roamer_cc on Instagram.