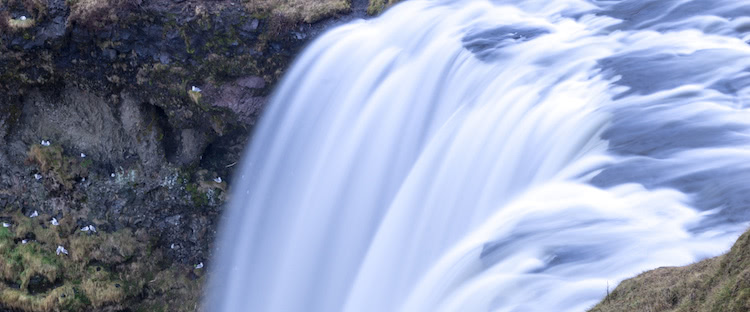 This waterfall has to be the most photographed location on all of the island. People (and birds) flock to this location to get views from every single possible angle. For me, it was a chance to practice some non-tripod work with my camera while trying to get the right kind of angle.
I invite you to see the full resolution of this photograph by clicking on the link below, or the image preview above. Inquiries about printing: photos@cwl.cc #Iceland #Waterfall #Skogafoss #LongExposure
Photo Details:
Full Link: https://rds.cwl.cc/img/SkogafossUpClose.jpg
Full Dimensions: 4777 x 5753
Camera: ILCE-7R (Sony A7R)
Shutter: 4.0 seconds
Aperture: f/16
ISO: 100
Focal Length: 55mm
Lens: FE 55mm F1.8 ZA
To see more photos like this posted regularly, please check out @roamer_cc on Instagram.