I have a newsletter named The Protocol that I think you'll love. Subscribing is simple, just enter an email address below and click subscribe. That's it. Since I don't believe in stupid pop-ups or page overlays, you'll never see this page in your face.
Here's what the newsletter looks like: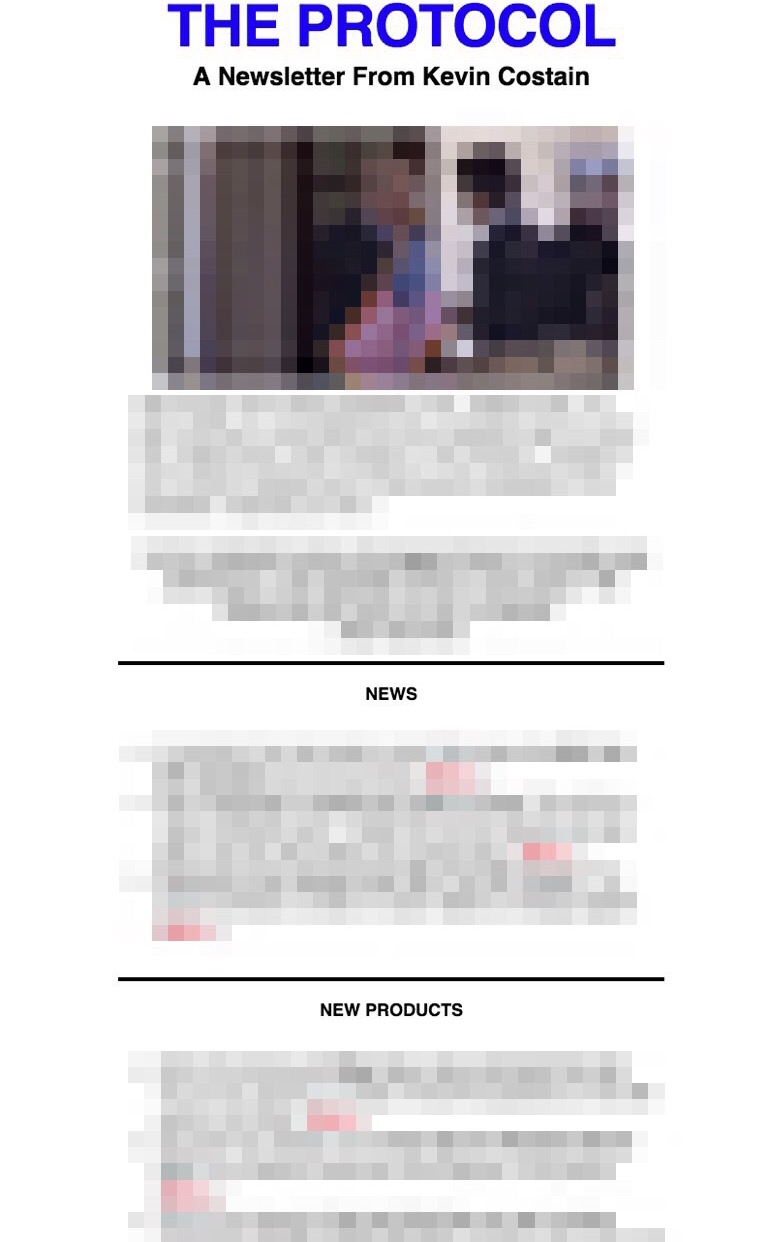 You won't get any spam or mail other than this newsletter, I promise. In addition, each message includes an easy unsubscribe option. Thanks for your support!