Google I/O May 20, 2010 [LiveBlog]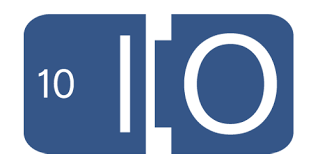 It's coming! Today should be the big announcement of Froyo, Google's newest Operating System. I'll be LiveBlogging this event today. Check here for updates as it happens. if you would like to watch the keynote yourself, check it out here.
It's started, again I missed the start of the keynote. I should stop answering the phone.. :)
Wow, "a future we don't want" – a HUGE shot at Apple!
In 18 months they have over 60 compatible devices. Big Names. Lots of progress in 18 months. Daily activations are now 100,000 a day. Nice. Android looks to be taking off. Talking about Navigation, it's not available here in Canada yet. Boo. Search has increased 5x.
Android Usage
50,000 Android apps in the marketplace now. 80% of them are wallpapers :)
Time for Matt to demo some of the Android stuff. Time for Froyo (Android 2.2). Talking about the Dalvik VM. Now they are adding a Just In Time compiler. A nice demo of the speed of Froyo. Now, on to business stuff.
Lots of new Exchange features, very nice. Address Book lookups. Sweet. A new Application Backup API. Nice. LOL, a great crack about  "lack of multitasking".
Other Things:
– Application Push API – Wow, sending "intents" to the phone, can load maps directly into the phone. Could be scary  for the SPAMers to get this power
– Tethering and portable hotspot – We can do this with a rooted phone, but now supported in the OS. Bye Bye stupid data charges from Rogers!
– Browser Performance now  – the Froyo is really killing the iPad
– Wow, a delay here – now talking about speech. Should be more places to speak into the phone, wow, on the fly translation. Cool
– Now time for Flash! People clapping when they see the slide, speaker doesn't need to say a word. Open-ness, not like the iPad
– Finding apps is a problem, moving apps around. Searching for data apps. Providing a quick way to quick search the apps. Google is providing a way to allow the user to search within the app's data.
– Allowing the user to move an APP to the SD Card, this can be done with a rooted phone, but is very welcome! They showed Need for Speed, nice looking game.
– The new "Update All" button is now in the Marketplace. Auto Update is now possible for all apps too. Does it work well? They didn't demo this
– Now looking at crashes on Android, wow an entire stack track on bugs when they happen. Straight from the users. Very cool.
– The android marketplace is now available on a pc/web browser, no way OTA installation automatically? That is amazing. That should have been done by Apple a long time ago. Going even further, non-DRM music can have stuff available to to be streamed  from a computer. Very cool. Looks like it's coming out of an iTunes installation.
– Advertising. They will probably talk about the 77% increase in Ad impression. Lots of tools available to advertisers. Ponys? Starting to look at AdSense for mobile. The ads are ugly. Banner ads. The trouble is that the user is taken away from the running app. Wow, expanding apps looks nice – it will be bad if the application will start forcing them on us though. Click to call? Will anyone do that? The ads are pretty active and even interactive. I do think Apple does ads better though. Finally the immersive ad. Impressive. Talking about open-ness. Mobile ads are open to everyone at the conference.
Time to talk about the 4G HTC Evo, that's a pretty phone. 8 megapixel camera. Oh wow, giving that phone out to everyone at the conference. I should have been there!
Next up is Google TV – "a new platform that will change the future of television". Big words. TV is a HUGE market. Presenter says "TV has basically stayed the same".  So many devices are dumbing down the web, so true. All of these custom interfaces suck. And, yes, they are all closed and locked-in. Google seems to want to blend the TV and the web together. "TV Meets web, Web meets TV". What will this look like? This seems like it will be a box added. A special remote control. The demo is showing Dish Network.  Looks like there will be a "search box" added to the TV interface? Whoops, looks like some problems here. The input device is not working. Direct searching tunes you into a channel directly. Wow, recording too. Very nice. These tech issues seem to be annoying. I wonder how embarrassed these guys must be. They are asking people to "turn off their phones".  The series result looks great. Taking the user to the web or from the TV feed. Very cool. "A single experience across both".
Google TV Search Interface
This is nice, using the web directly inside the TV interface. That is incredible. It doesn't look as simple as it should be, but this is the way TV should really be done. The "home" screen looks pretty too. I wonder how cable companies would like this? Another box though? I don't know if this would really work unless the cable companies were on board for this. Accessing YouTube looks to easily accessible too. This is like cable with a computer instead of a computer with cable (the way you would do this now). There are podcasts. This idea is endless, great stuff.
Notice how all of the content, TV and Web-based is listed
"This is big" – and it is. I do think this may really kill the traditional cable TV feed. I wonder if this would support multiple feeds (Satellite + Digital Cable). Now he's going to talk about sports – oh, if he could pull up quick stats and such. Picture-In-Picture and then hit the web. Wow, this thing is insane. Bringing the web and TV makes sense – right now I have a computer that handles web content and I watch it from there (without a TV feed). Now the speaker is moving to music and games. I don't see how the Google TV device will play video content stored locally or streamed on the network. The versatility of this is amazing.
A game-web mashup, game is playing in bottom left corner
Hardware seems standard – but having an Android phone paired to control the Google TV box. Speaking a search into the phone. Wow. Using a smartphone for this – Comcast *just* came out with something like this too. This is going to be a big for TV. I imagine there will be Android-Only device meant as a remote control/keyboard device.
Now on to the software of Google TV. All built on Android/Chrome/Flash with OTA updates. Oh now, they will even allow Android apps run on Google TV. That I didn't see coming, cool. This may really transform the TV – imagine maps controlled by a smartphone on the TV.
They then go on to push and "Intent" to the TV over the web, let's see if this things is going to work? Wow, they pushed the "Twitter" app to the Google TV box.
I imagine the development process for the a TV-based Android app will require a different process. This is going to create another fragmentation problem for Google (as if they don't already have this problem).  It's time to demo a YouTube app called "LeanBack". This custom interface is kind of what they were moving away from, wasn't it? I guess if this is just another Android app. A beta will come along soon on the YouTube website.
Now a demo of an NBA digital application. They have made a Google TV app – it looks pretty, doesn't seem to do much but provide options and direct links to DVR functions. I imagine buying content will be included.