Ordering A US-Based iPad From Toronto – My Experience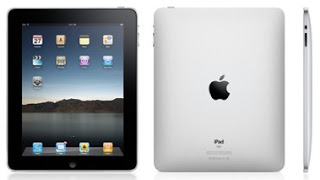 I needed to get one. You may be just like me and you NEED to get one. What I speak of is that shiny new gadget called the iPad. It was available for pre-order in the U.S. on March 12, but us saps here an Canada can't officially get on until the end of April. I didn't let that stop me though, I had to get one I did some research and here's how I got a new iPad shipped to me here in Toronto. Use this advice with caution, your mileage may vary.
The challenge of course is how the heck to order a device that Apple will only let you access too from the U.S. and in many cases only let you actually ship to the U.S.? I don't have an American address nor do I have an American credit card. All of these issues are nearly insurmountable. Until now.
I came across a blog while watching for iPad news that was quite interesting. The blog is titled "How to Pre-order your iPad now, from anywhere in the world." and you can read it here. It goes on to explain a process by which you can order an iPad from a U.S. based company named USunlocked. In fact USunlocked had a blog on exactly how to order the iPad here. This was great, now I had a way to make this a reality with USunlocked.
To start off, you have to create an account with USunlocked. This process is free. USunlocked will be the company that provides all you need to get the U.S. based device shipped to Toronto by way of an address they provide you. The process is, however, quite daunting. You are going to be working with a number of companies and utilities to make this happen. First you will send money to USunlocked by way of Paypal, so make sure that you have a Paypal account and it is sufficiently loaded with cash (or your credit card works with Paypal). You will also be working with a company called NXpay – they will handle the payment system and your account with NXpay will automatically be setup by USunlocked. lastly, you'll be working with a VPN utility, freely available, to access the apple.com website as if you are in the U.S. With all that , I'm ready to get into the details of getting my iPad sent to Toronto.
Day 1
I setup the USunlocked account and spent some time understanding what was going to be required. The first step was to create a U.S. based credit card with USunlocked. This would cost $10.00us and is payable by way of a directed link to Paypal. The payment is made, and then I had to wait for a day to get confirmation off the credit card creation.
Day 2
I received confirmation (via email) that my new credit card was assigned to my account. I logged in and could see a fancy new credit card image with a credit card number. This coincided with the need to activate two new accounts with NXpay, one with a US address and one with my Canadian address. The activation of the NXpay accounts were done via email.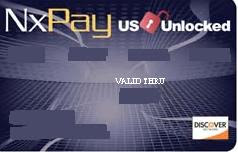 USunlocked Credit Card
Interestingly, I would also receive 10 email messages relating to a change in verification. I wasn't clear if this was a glitch, but there was not action to take on my part, so I continued the process.

Verification changed emails?
With that, the next step was to load (and or reload) the credit card. This process was completed by using Paypal to send money to USunlocked to load the card. As you might expect, this is where the service charges you incur are really going to take effect. Here is my experience (and cost) after attempting to send $500.00us and place it on the card.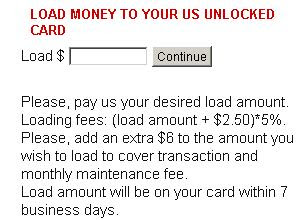 An important calculation to use when loading card
I started with the above form (on the USunlocked site) and provided the value of 500. I found out in practice that this value has to be less than $1000 or Paypal won't recognize it. I chose 500 and clicked "continue". I would then be forwarded to Paypal and asked for a login. I do that and use my credit card to pay for the service charges and currency conversions Paypal uses. After the payment, here is the breakdown of costs and  finally what would be on the card when the payment was finished:
Intended load amount: $500.00usd
Paypal Fee: $27.63usd
Total USD charged to my CC: $527.63
Total CDN charged to my CC: $555.68
Amount on card (USD) after confirmation of payment: $494.00usd
Cost to load the card  to $500usd in cdn (at rate of 1=.949521): $35.38cdn
As you might imagine – this is is going to be the costliest part of the process, but there will be more. There may  be shipping charges from the retailer, there will be shipping charges from USunlocked and other charges not seen. The next step in the process after the loading of the credit card was to create a US shipping address to use when ordering from the retailer.
The shipping address process was a little bumpy since Apple was not one of USunlocked recognized vendors. After I tried it a few times I was able to generate an address. The address was accompanied by a confirmation  via email. You may wonder why an address had to be generated? The address is a somewhat static thing – but you use the second line of your address to insert a code that let's USunlocked know what the order is. My US address looked something like this:
Kevin Costain
111 US Avenue
XXXXXCODE
City, STATE (State Name) 00000
(555) 555-5555
This address and the code generated was what I needed to use when ordering the iPad online.
Day 3
The iPad is available for pre-order today, I am ready to order! as you astute readers can tell I didn't have enough on the card to actually order an iPad, so I had to spend the day trying to find a way to get more money to USunlocked as fast as possible. I managed to find a way with the help of their support folks. This however, delayed my ability to pre-order the iPad until more money was on the card. Lesson, be sure to account for the amount you need to send and add a little extra if you're not sure. The process (as you can tell) is often very time consuming.
Day 4 and 5
Waiting, waiting and more waiting.
Day 6
The money was ready to go – I had what I needed and was ready to order. Here's what I did:
1. As requested by USunlocked – I downloaded and installed a VPN solution called HotspotSheild – the download and install was fairly simple and all I needed to do was say "Connect/ON" from the taskbar icon.
2. Once the VPN was active – I could then browse to http://apple.com/ipad and start the pre-order process. The process was not too complicated – and I simply provided the details that were on the USunlocked site.
Week x – April 19th, 2010 – The iPad arrives via UPS. The UPS driver required a tariff payment on the spot to release the package. Add another $80.00cdn. Still, I am a happy camper.Week 3
After waiting a number of weeks – expecting to hear of a shipping date – I received an email from Apple explaining an "Order Cancellation". Apparently Apple  had determined USunlocked was a freight forwarder and cancelled the order. After speaking to USunlocked  – they provided me with another address and I started the order process again. Because of this cancellation – I would miss the original shipping date for the iPad.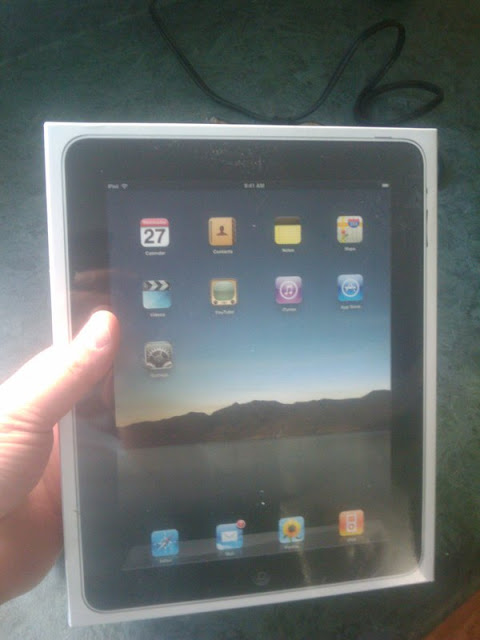 This experience proved a few things. First, it's damn expensive to use a freight forwarder. This process cost upwards of $1200.00 CDN to get this iPad into Canada. Second, you need to work with folks that are on your side and extremely professional. USunlocked were there when I needed them – and extremely helpful. In some cases, there was nothing they could do – but when I needed to do a direct money transfer, they were very helpful. And third, if I wanted this on-time, it would have been smarter to buy it in Buffalo and bring it back in person. Now, after buying 6 iPads, I have learned that lesson.
If you plan to go after anything new – such as the iPhone 4 – and you take this route; I would love to hear more about your experiences.
Notes:
– USunlocked can be found on Facebook and Twitter
– Apple's Store currently has the iPad for sale in Canada, currently offered for $549cdn at the low-end
– Hotspot Shield is still available here as a download
– Using an NXpay card to buy from iTunes (US) will require you load at least $50 on the card. The NXpay site is the first and only site I have ever seen to require a Captcha every time you login.