Can An Apple iPhone Become A Daily-Use Device With Only Data?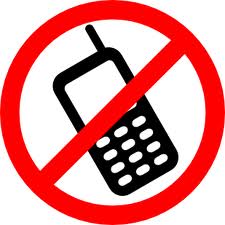 It's something the phone companies don't want to hear. Since none of them currently offer the ability to get a data-only plan – and many people still pay for service they barely use –  don't expect that to change any time soon. I think it's a compelling argument: if you can do everything you require without only data on a phone, why aren't more people demanding it? So, I'm going to take an iPhone and give it only data access (by way of WiFi tethered off another phone) and see how many of the daily-use features will work reliably.
The Hypothesis: An Apple iPhone 4 can be used on a daily basis with a 3g data-only connection (tethered as WiFi) without a requirement for cell phone services. This can also apply to an iPod (though, it's not as interesting).
The Test Conditions:
1. Apple iPhone 4 16gb with no SIM card, iOS 5.0.1
2. Samsung Nexus S with tethering enabled
3. WIND Mobile's 3G AWS Service on the Nexus S
Daily Functions to be tested:
1. Email messaging
2. Listening to Music
3. Placing and Receiving Phone calls
4. Text Messaging
5. Twitter/Facebook
6. Web Browsing
7. Other Considerations
Email Messaging
This one is sort of a no-brainer. The iPhone has a number of email interfaces that include anything from Exchange to POP3 mail to Apple's own email or of course Gmail (iTunes link). Whatever email platform you use, the iPhone works just fine on WiFi. These abilities have vastly improved over the years on the iPod/iPhone. Since this is essentially a data service, there is no need for phone service to use this.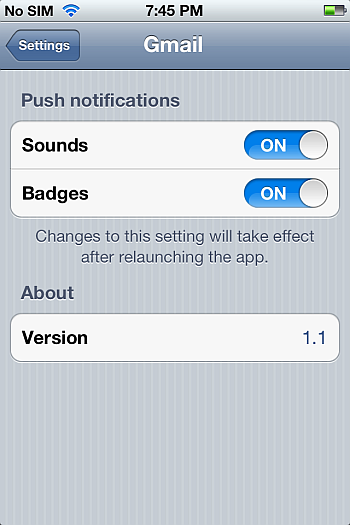 Gmail settings on the iPhone
Listening to Music
While the iPhone is a great music player on it's own, there are some really compelling options you have to actually using the lone data connection you have to listen to music. What I speak of is mainly the Amazon Cloud Player in Safari or you can use an app like Gmusic (iTunes link) for Google's Music service. Both of these services let you buy and store music in the cloud giving you a much larger space allotment from which to store music. However you do this, it can all be done without your provider's phone service.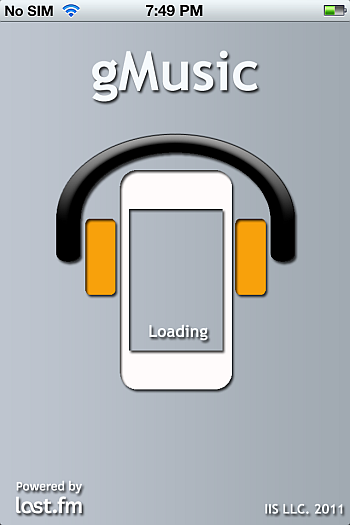 Gmusic about to read from Google Music
Placing and Receiving Phone calls
Though there are likely a number of ways this can be done, one of the nicer ways (right now) is handling it by way of Google's Gmail calling interface. Since us Canadians can't get the calling features of Google Voice here (well, easily – it is possible), we're left with Gmail calling out. What you do is setup a Gmail account and then use Talkatone (iTunes link) to hook into you're accounts calling ability. You can then use you phone to make calls data only. In Canada, we're still more likely to have to require phone services, but that's changing every day. I managed to make this work myself.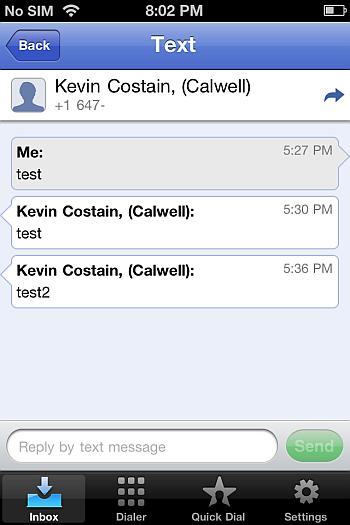 Sending/Receiving texts are possible, but hard to setup
Text Messaging
While is it possible to send out text messages from the Gmail calling interface (and Talkatone, shown above), the other end won't recognize your phone number. For those of you that may have braved the Skype or Google Voice setup, you'll have the extra benefit of  receiving Text messages. This service is the last frontier for having to keep the phone company's cell services on our phones.
Twitter/Facebook
The iPhone is becoming more and more integrated with the likes of Twitter and Facebook in every new version. There are official apps for both Twitter (iTunes link) and Facebook (iTunes link) and they both work great on data only WiFi connections. There is absolutely no need for a carrier's cell phone service to make either of these services work. This includes really any of the other social services out there like Google+ (iTunes link) or Instagram (iTunes link) or any of the other too-numerous-to-mention services.
Web Browsing
Web browsing is also one of the most common services in use on my daily-use phone. I'm often clinking on links in Twitter or Facebook and taking them right to the Safari browser. It's good to know that this also is all data, so you don't ever require cell phone service to browse the web on your phone. Also, there are a number of cool alternative browsers out there like Dolphin (iTunes link) to enhance your experience.
Other Considerations
1. The notification system really sucks when on WiFi. If you are one of the few who have "Hacktivated"  your iPhone, you'll find that PushFix is your only real option (or getting a SIM card to activate the device). Given the lack of a SIM card, I found most services needed my interaction to "pull" the data needed. In the future, I would hope Apple offers a way around this.
2. I found the use of a home WiFi connection greatly improves the use of the iPhone. When you turn off tethering (and have the iPhone setup) the connection automatically switches to you home router. That's a nice feature.
3. While the iPhone does seem to stay connected to WiFi for up to 30 minutes, may of the services drop connections earlier. This tend to, again, force you to pull data more often.
Conclusion
Frankly I find it laughable that with today's data-driven applications that a carrier is still forcing us to pay an extra $30 to $50 a month to support a cell service we hardly need. While in Dominican a couple years ago, I was practically laughed at for requesting data-only service from the local carrier. There was a language barrier, but the political barrier was larger. Here in Canada we have some of the same issues. If you peruse any of the incumbents service plans, you'll not find one single plan that offers data only. Even worse, the plans are all crunched for data, so you'll really be counting the bits (as it were).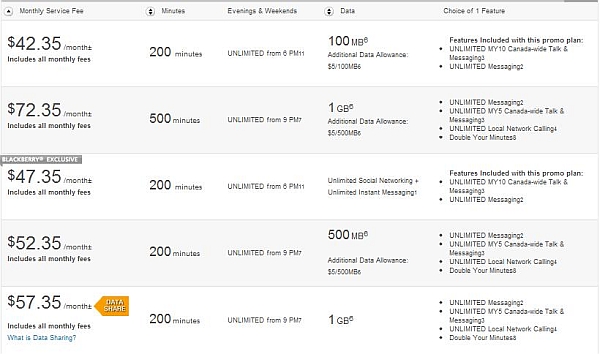 Some of Rogers' brutally complicated plans
The time has come for a pure data-only, unlimited plan for our cell phones. One carrier needs to lead the way with this and I wonder if the lower cost providers will do it. Lets hope carriers like WIND and Mobilicity can start selling the iPhone this summer. Some indications are that this may be possible. With that will come access to lower cost services on this popular phone.