Review: Dell XPS 17 Laptop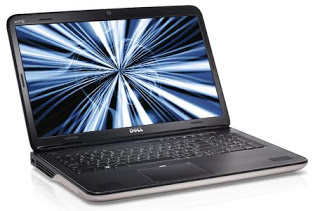 The Dell XPS 17 laptop is huge, so massive, you really need two hands to pick it up. But, despite the size (or because of it) you're treated to a huge, wide screen, a full size keyboard with a number pad and allot of wrist space. Given how big this is, you might be surprised how sleek the outside looks. There is a nice metal sheen on the palm rests too. Today, I'm going to take a closer look at the XPS 17 laptop by Dell.
Basics
As configured, this laptop has the following specifications:
8GB,DDR3,2 DIMMs
2nd generation Intel Core i7-2670QM processor
90 WHr 9-cell Lithium Ion Primary Battery
Windows 7 Professional 64 bit
NVIDIA GeForce GT 555M 3GB graphics
17.3in FHD WLED AG (1920×1080)
1.5TB 750GB 7.2k HDD x 2
Integrated 10/100/1000 Network Card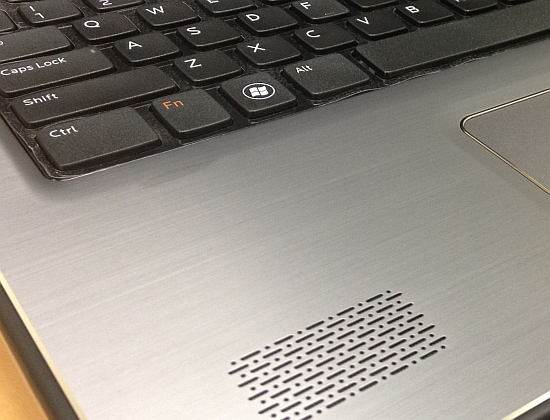 One thing I noticed immediately was the XPS has one of the biggest power adapters I've ever seen. Also, if you look at the connector in the back of the laptop, you'll see that it glows blue when there is power in the cable . That's kind of a nifty thing to have and every company that makes laptops should have stuff like this to tell you when it's on. I won't be able to test the real world length of the apparently massive battery either, but Dell rates it at 7 hours 32 minutes – which is pretty respectable for a PC.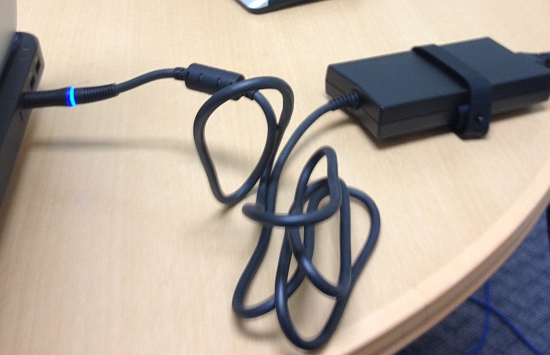 The Laptop sits normally at a slant. This is likely a real ergonomic benefit to writers and those wanting a comfortable resting position for the system.
It's been said that copying is flattery, but this keyboard is so darned close to Apple's keyboard look. The chiclet keyboard seems to be everywhere now, and this laptop is no different. After trying to get it to light up, it did not appear that the keyboard was capable of back lighting (I kind of thought it might). Besides that, the sheer size and space of the keyboard, rest and numeric buttons will please anyone  transitioning from a full desktop keyboard.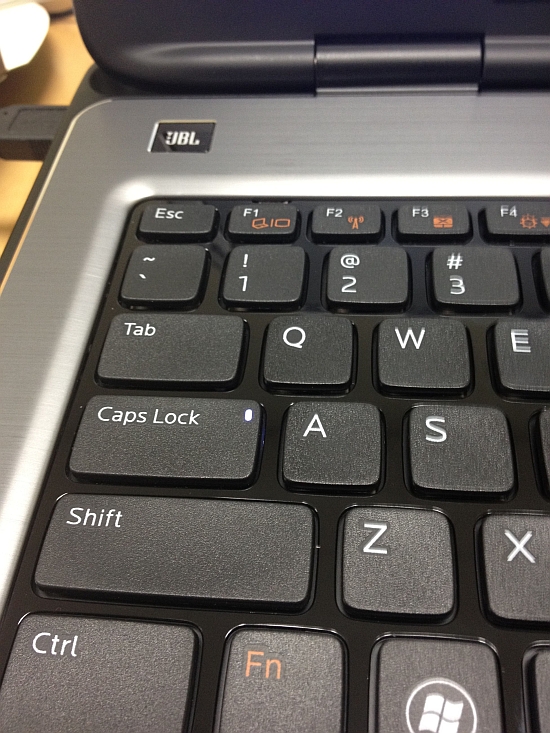 The back of the laptop comes with generally standard ports. Including network, USB 3.0 and HDMI ports.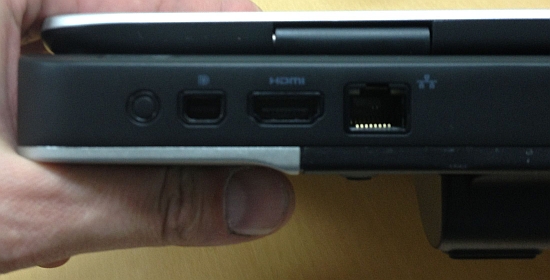 Ports on back, left
Also the problem of shovelware software is still bleak with Dell. I removed the Mcafee Anti-Virus, The Bing Bar, and There was some sort of tool called "Dell Stage" which looked cool, but wasn't useful in the company environment this computer was going to. I know that Dell had backed off recently from installing stuff like this, but they've definitely returned to some degree to past practices.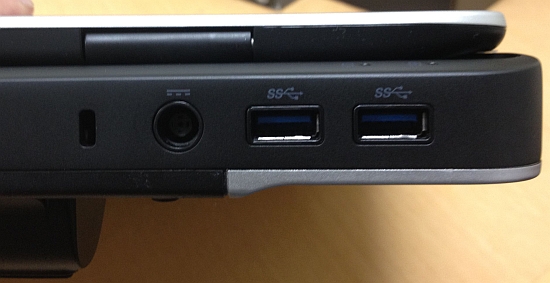 Ports on back, right (notice SS USB, or Super Speed USB 3.0)
A driver CD and setup guide were provided, but recovery stuff is one disk hidden behind an application. I'm amazed at how Dell still sends out apps that let you create discs for recovery, but not ISO images of the CDs. The application itself can't create an ISO file. At least you can put it on USB key.Otherwise, I was not terribly impressed with the XPS's speed. I thought this machine would boot faster and run faster. For a machine with this much RAM and core i7 cpu, there should be allot more pop to the system. If perception is reality, users are not going to be impressed with this particular fact.
Overall, the system looks slick, it's huge and not the fastest I've seen. This is the kind of laptop that may run AutoCAD or replace a desktop machine. It might be a little odd today to see someone carting around a computer this large in a bag, though what you sacrifice in size gains you a larger keyboard and more options.