Review: GLIF By Studio Neat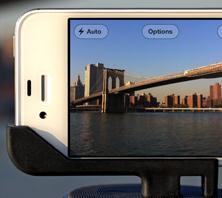 It's here! Today I received the wonderful gift of a brand new GLIF+ from Studio Neat. Being in Canada, I wasn't sure how well this order would go – but, I'm happy to say it was just as simple as paying for it online and waiting for the US Postal Service shipped package to arrive. As advertised, the hard-to-spell GLIF+ comes with the actual mount, a stabilizer bar for more rough use, a ligature for using it in a key chain and a box that can double as a tripod on it's own. Excited to use this with my iPhone 4S, I went out and picked up a tripod and started to test it out.
Summary: The GLIF+ is a small wonder, providing a way to use your iPhone on a tripod to take better pictures. My review is mostly a positive one.
When I ordered, I had wondered how this package was going to require a signature, or if it was going to come in via regular postal mail. For something that cost me about $32 CDN, I didn't think the hassle of a shipper and signature was going to be needed. When it arrived, I was happy to see that it was simply a small bubble wrapped package placed in my mailbox.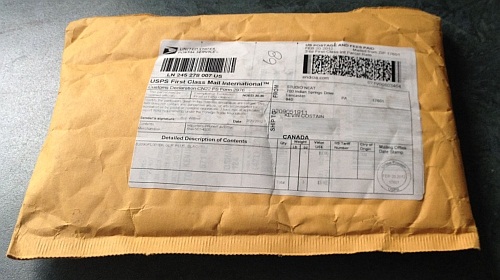 When I open the package, I was impressed with how simple this all is. What you get is really what you see. In the picture below you see (from left to right): The Ligature, The Serif, The Glif itself and above all that, the box that can double as a tripod.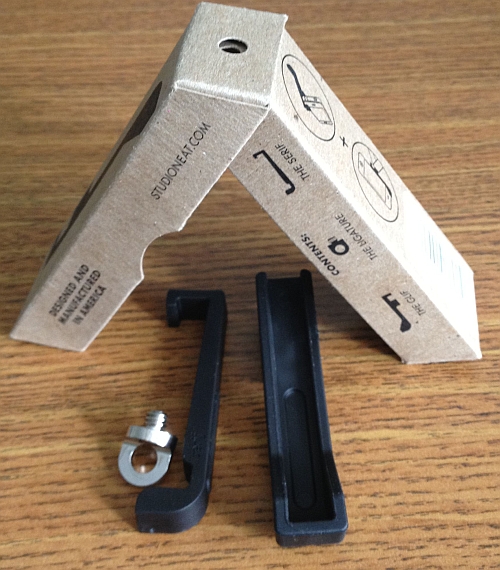 You may be wondering, what makes the + on the end of the GLIF? In the above picture, the plus if made up of the ligature, box and serif – added to the GLIF holder itself. At about $10 US more, this was well worth it, and it gives you more ways to use your phone. It takes a few seconds to figure out how the serif attaches to the phone, but once you figure that out, you're off.
Now, the box itself is capable of being a tripod, but it's not really going to help with some of the cooler types of shots you'll want to get. For that reason, I went out and picked up a simple Versa Pod for about $15. This, coupled with the GLIF+ should allow me to get some really cool shots.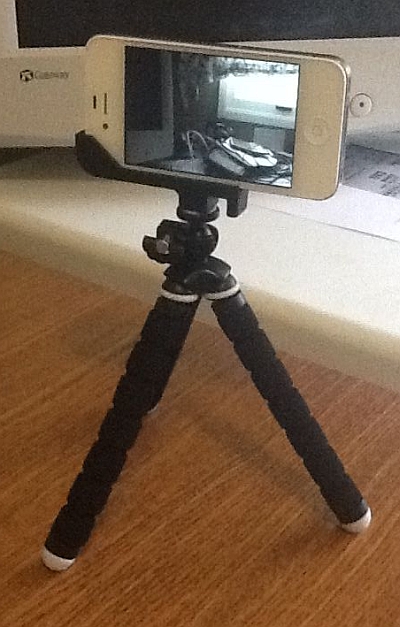 Attaching the GLIF to the Versa Pod was simple I was able to rotate the top to whatever angle I wanted. This was really handy when I decided to take a quick video of an iPad  that I have.
Overall , I was pleased with it and I think I'll find a number of different uses over time. I wonder if anyone else has used on and can relay some of their thoughts?