Apple's 2012 WWDC Event [Live]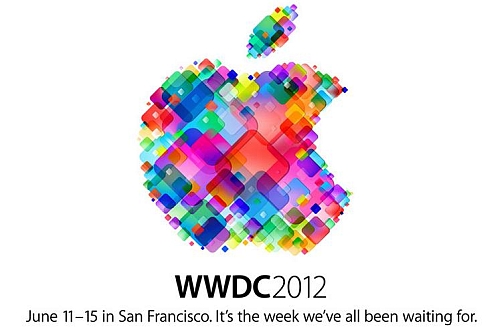 It can be crazy, but the media attention surrounding any Apple event ramps up like something Evel Knievel might've been ready to jump. It is important to keep it all in some perspective. These are product announcements, some that won't even be released today – but still just announcements. For that reason, the fervor for all that is Apple should generally tempered with a dose of reality. Why am I doing this when there are other great places to get updates on this event? I'm here to give my own perspective on the proceedings.

Before the event started, it was clear that Apple wasn't hiding the launch of iOS 6, so what we see is just going to be details. There area number of rumors (as there always are), but as always, Apple is good at keeping secrets.
The event has started. Tim Cook hits the stage and starts into details about the app store. As usual, a number of stats are shown about apps, the App Store and others (30 billion downloads, 650,000 apps).
To begin with, it looks like notebooks are going to change and more about the new OS and iOS are coming.
Updated: Macbook Airs
1. Faster CPUS
2. Up to 8gb RAM
3. 512 GB Flash Drives (Faster)
4. USB 3 is going to be included
5. 720p Facetime Camera
They start shipping today!
Updated: Macbook Pros
1. Faster CPUS
2. Up to 1gb VRAM
3. Up to 8GB RAM
4. USB 3 is going to be included
5. 15 Inch starts with a Quad-Core CPU
Also shipping today.

New:  Next Generation Macbook Pro (Today, starts at $2,199)
Looks very thin (.71 Inches), very few ports
1. Retina Display
2. 15.4 inch screen
3. 2880 x 1800 Resolution
4. "OS has been updated" – talking about Mountain Lion of course
5. Apps are getting updates, Mail, iPhoto, Aperture for retina
6. Quaud-Core i5 or i7 CPUs
7. The up to 768 GB SSD
8. 7 Hours of battery life
9. Ports look nice
10. Backlit keyboard (naturally)
11. New accessories (no Ethernet port)
12. 802.11n (not the newest WiFi port standard)
13. Weighs 4.46 lbs (wow, that's light)
Pricing (US): Starts at $2,199
Shipping today
Updated: OS X (Mountain Lion) (July, $19.99) 
1. iCloud will be updated and integrate into OS from the start, includes three new apps, messages, reminders and notes – also "Documents in the cloud". (Apple is really playing catch up here).
2. Notification Center, which puts notifications in one place on OS X
3. Voice Dictation is new and built into the system (Even in MS Word, Yawwwn)
4. Sharing is included in many apps
5. Safari is updated and includes iCloud support for bookmarks
6. New: Power Nap – Updates(?), refreshes data automatically. Not sure what this is about.
7. AirPlay mirroring to another screen
8. And then Game Center updates (yawwwn)
9. .. and over 200 other new features..
Released Next month and will be $19.99
Updated: iOS 6
1. Interesting 1.5 Trillion Push Notifications
2. Interesting: Nearly half of all Twitter photos come from iOS 5?
3. More that 200 new features
4. Siri is updated (and this is impossible in iOS 5? Wait, what? Isn't this a server-based service?). Looks like Siri's integration with various sites is what Tim Cook meant by "double-down".
5. Eyes Free: Tweeting by talking to the phone. Looks like it requires car integration (Ford not included).
6. Local Searches: Canada seems to be included (Whoo hoo!)
7. Facebook: now integrated into iOS 6 all over the place, which will also be on the Mac (that was expected, for the most part – and a welcome addition)
8. A new replay with message tool when you can't reply to calls (Probably sucks because it will only work in iOS phone app and Messages, but a good idea).
9. Do not disturb: When on, your phone will receive stuff but stay off and not ring (A geat feature and you can bypass this for specific contacts)
10. Facetime: Now works over cell connections (I hear the phone companies groaning)
11. Mobile Safari updated: iCloud support, Photo upload support, App Banners
12. Photo Stream: Photos can be shared with friends online presumably?)
13. Mail App Updates: VIP starred mail, pull to refresh messages, insert photos at cursor
14. New: Passbook – it's like newsstand for loyalty cards. (This will force all those card apps into one folder, some companies might not like this)
15. New: Guided Access: Making iOS accessible, letting you control hardware buttons or touch actions that you can disable.
16. The expected update to Maps that includes 3D, turn by turn navigation, works in lock-screen, integrated with Siri, a new feature called "Flyover" (Google Maps is gone, Apple is going all out for these new maps – very good looking stuff, looks incredible on the iPad)
17. A new "lost mode" that lets you send a number to the phone and they can call you back
Ships this fall for iPhone 3Gs and later, iPad 2nd and 3rd gen, iPod touch 4th gen
So, that looks to be everything. All told, it looks like the biggest piece of this is the new Macbook Pro model and the killing of Google Maps for a new mapping application. I'm sure many will run out right now to get a new Macbook – but all in all not much is changing for Apple until next month when Mountain lion gets here. No hint of a new iPhone, but we have to expect that the next iPhone will be here by fall (when iOS 6 comes out).
What did you think? What was the biggest announcement today?
More on iOS 6 (apple.com)