Apple's iPad Mini Event – October 2012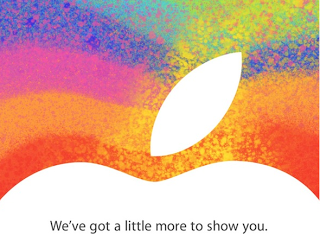 Widely expected to be an announcement of a new 7.85-inch iPad form factor – Apple today held an event with the tagline "We've got a little more to show you". Join us here as we look at what's new and what's ahead for Apple's new announcements. Starting at 1:00 PM Eastern time, the event is likely not to be live streamed. Keep it here for details for what's announced and my thoughts on those announcements.
So, we'll almost certainly see a new tablet, a new version of iOS and possibly a refresh of other products. Apple clearly seems to be having trouble keeping the details of it's product releases under wraps. In other pre-event news 9to5Mac has said the new "iPad Mini" tablet will start at $329. Much higher than one would expect for this kind of tablet. Stay tuned for more… the event has started.
Lots of chest thumping starts the event. Interestingly, 200 million iOS devices have upgrades to 6.0. Incredible speed of upgrades (also considering some of them opt out for the Jailbreak). 700,000 iOS apps and 275,000 iPad apps. best of any platform so far.
iBooks Update

– Continuous scrolling
– Japanese language support
– Highlight a passage in a book and share on social media
MacBook Pro 13″ Update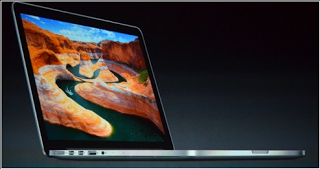 – .75 inch thick, 3.5 pounds
– Retina display, USB 3, two thunderbolt ports, dual microphones
– Facetime HD Camera
– Speakers on both sides of device
– Standard 8 GB of RAM, Core i5 or i7 CPU. Very nice memory upgrade.
– Up to 768 GB SSD Drive
– Starts at 8GB of RAM and 128GB of flash storage for $1699. High-End is $2799 US.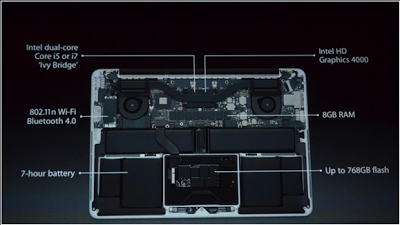 – Shipping today
Mac Mini Updates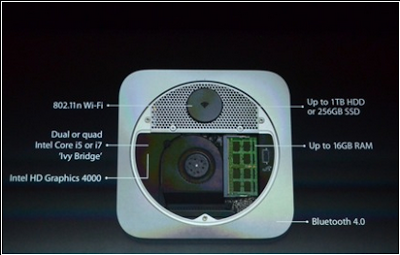 – i5 4 GB RAM for $599 US
– i7 4 GB RAM, two 1 TB Drives for $999 (Server)
– Shipping today
iMac Updates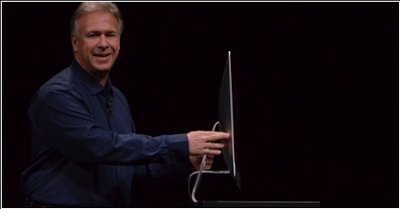 – The display is ridiculously thin, 5mm edge, (45% thinner)
– Still, 27″ is the biggest, 21.5 is the smallest
– Comes with FaceTime Camera, Dual Microphones, left and right speakers
– Up to 3 TB of storage, i5 and i7 CPUs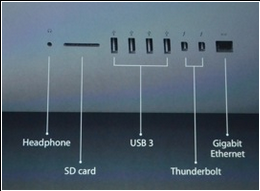 – Offering what Apple calls a "Fusion Drive" which is SSD and regular disk fused together (Hybrid?). This is all handled automatically by the software. Not exactly the most appealing storage option I can think of.
– 21.5 inch $1,299 US
– 27 inch $1,799 US
– Shipping in November.
iPad Update – 4th Generation
– 100 million iPads sold now. Impressive. Definitely the tablet to beat.
– An iBooks Author Update
– A A6X CPU (Doubles performance over A5)
– 10 Hour battery life. Insane.
– LTE Support (in Canada by all the incumbents)
– Lightning connector
– Black and White versions
– Same pricing on the low end – 16 GB: $499
– Cellular version: – 16 GB $629
iPad Mini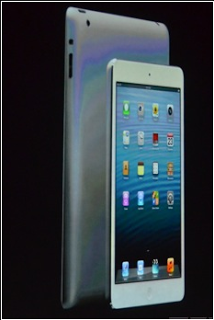 – 7.2mm Thick, .68 lbs
– Black or White
– Screen size of 7.9 inch (competing with the Nexus 7), 1024 x 768 resolution
– All iPad software is just scaled down for the Mini, seems like a waste for the Retina stuff
– Smart covers are all available (none with a keyboard, however)
– 16 GB $329, up to 64 GB and $659 for WiFi and Cellular
– Available November 2 (in Canada)
Final Thoughts
So, once again Apple is unable to keep it's changes under wraps and the iPad Mini is a reality. Apple clearly wants to so completely dominate every facet of the tablet business – and there is little to see that they won't. The Mini looks great on many levels.
With the low end of Microsoft's Surface Tablet at $499, Nexus 7 at $199 Apple needed to be in between those two price points with the Mini. The price of $329 good, but more on the high end of what I would have expected. The product would kill at $299.
Updates to other products are standard fare and may have happened quietly if this weren't a new product announcement. The changes offered in the products are probably all welcome by users and Mac enthusiasts alike.