The Old Reader: A Good Alternative To Google Reader?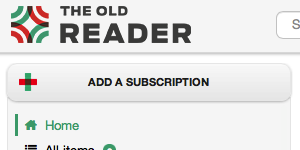 Google Reader users are among the most blighted (and many would say the more well-informed). Those that have stayed with the product understand the value of using RSS (Rich Site Summary) to quickly read over a large number of articles the web to keep up with the massive explosion of information. With Google Reader, those of us that are heavy web users had a tool that made us more productive. But, Google Reader was never a superstar product with Google. Losing features like social sharing and being forced into the Google+ fold made it more apparent that the product was not high priority. Those looking for other options were (for the most part) out of luck. Recently, I came across an interesting alternative called The Old Reader that has the same look and feel of the product many of us use daily.

Just Like Google Reader
Indeed, if you're a Google Reader user, you'll be up and running with The Old Reader right away. An important delineator here is that  The Old Reader uses it's own list of subscriptions (and does not "sync" with Google Reader, as some other tools do).  Instead, you'll use  the import tool to bring all of your subscriptions over as an OPML file or direct login. This independence from Google Reader is what makes this a fairly decent alternative.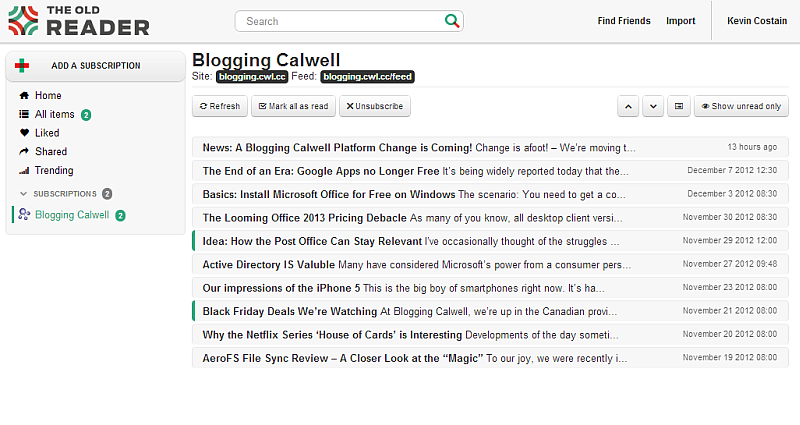 The interface is very similar to what you'd expect. The Old Reader gives you a list of subscriptions in a left-handed menu pane and an email-style list of articles on the right hand. Keyboard shortcuts are available for reading the articles very similar to Google Reader's. "N" moves to the next article, "P" moves back, and "O" opens it in a new window (this is perhaps the biggest deviation; In Google Reader "V" opens the article and "O" expands the item).
Another important feature is the ability to create a subscription  folder (especially for those of us with a massive number of subscriptions). The folder creation process is simple and drag-and-drop-able.
What makes it The Old Reader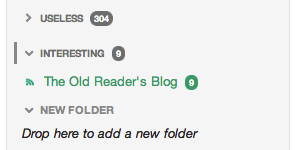 Being familiar is great,  but bringing back what many loved about Google Reader may be why you'd be more interested in this tool. As it is today, The Old Reader includes many of the social features that Google Reader lost. Tools like sharing posts, following other reader users and having profile pages that you can view of other users shared posts (and naturally RSS feeds). Also mentioned in The Old Reader's blog  was commenting, which may be something they'll add later.
These social features are clearly what differentiates the product, and if you link your account to Facebook, the items you share can also be posted there automatically.
Bottom Line
Since The Old Reader is very new, really only publicly available in August of 2012, the tool still has some work before it's going to really rival Google Reader. If losing the the social features in Google Reader pissed you off, then this is something you really want to check out. If you're sick of Google's forcing of Google+ features on you, this is something you may like. For other users, you'll want to try it out and be aware of this great tool, because, if Google kills Reader, this is where you'll want to be.
Released in August 2012, The Old Reader is a web-based RSS reading utility.  In October, they reached 5000 users and started working on an iOS version of the application. You can find the application at theoldreader.com.