All signs point to an iPhone 5S fingerprint reader
Recent rumours about Apple's next iPhone (expected to be called 5S) include a number of various upgrades and features, but probably the most interesting rumour has to be about a fingerprint reader on this new phone. Of all the many pictures and videos floating around, many of them show a home button with a silver ring around it. Based on what I can tell, this appears to confirm that we'll see this new feature tomorrow.
Sometimes, the signs are all there in front of you, it just needs to be looked at a different way. Let's look at some pieces of the fingerprint reader puzzle.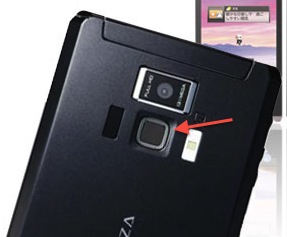 1. Apple previously purchases AuthenTec, a company that makes fingerprint readers (among other things). A closer look at the fingerprint reader on the back of the Regza T-01D, a phone with Authentec's fingerprint reader shows a rounded square with a silver ring around it. That's a very distinctive and noticeable silver ring around that spot. The interesting thing about the Regza phone also is that the fingerprint reader sits on the back of the device (see left). Not exactly a great spot.
2. Possibly dubious images float around a purported iPhone 5S case that shows a home button with a silver ring around it. The pictures are quite grainy and not exactly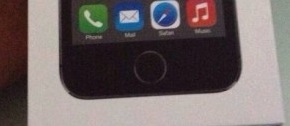 big enough to make a conclusive judgment. The existence of the silver ring around the home button does seem to confirm Apple is set to change something there. This is probably the thinnest piece of evidence so far, but it still counts.
3. Then, there is Apple's event invitation. If you look closely at this graphic, you'll see simple, silver rings interspersed with the various different coloured circles. It seems fair to say the colours are an indication of Apple's new lower-cost iPhone 5C, but the silver rings are different. Clearly, these rings will play a large role in tomorrow's event, but could they be a confirmation of the fingerprint reader feature?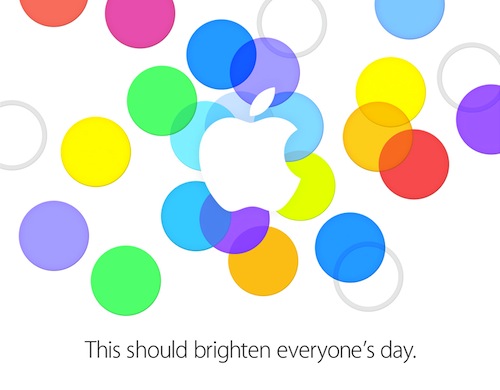 It won't be long until we know for sure what Apple has in store. The event will start tomorrow at 10 a.m. PT or 1 p.m. ET and may be streamed on Apple's website. Interestingly, if the iPhone 5S does come with a biometric reader in its home button, we'll probably see a large number of iPhone 5 case owners very disappointed. This might be the time to check that your own iPhone 5 case doesn't cover the home button.
As always, I'll be watching and I'll share my thoughts after the event.