Protecting Your iPhone 6 – The Best Stuff You Can Order Now
With the iPhone 6 starting pre-orders Friday, one of the bigger concerns for buyers is how to best protect this expensive device. If you want to get the best resale value for your iPhone when it's time to sell, you'll have to ensure the screen and bezel are in the best condition possible. To that end, I have made more of an effort to keep my phones safe over the years. If you plan on keeping your shiny new iPhone 6 safe, here's what to check out (and what you can order now).
Briefly: A look at how best to protect your new iPhone 6 with cases soon to arrive and cases that can be ordered now [1].
The best place to start is with what I use on my iPhone 5s. Currently, this phone is protected with JustMount, a project I backed in 2013. That case worked with my 5 and worked great for the 5s. In addition, I use screen protection from Ghost Armor. This combination of a metal shell and plastic screen cover has kept my phone in almost perfect condition. Since JustMount is no more, the process of looking for new protection has started.
What I'm looking at


Otterbox is probably the biggest supplier of cases for the iPhone. They've already posted cases for the iPhone 6 that you can order right now. I find these cases to be very chunky and, frankly, too ugly for my tastes. But, they are a leader in the market.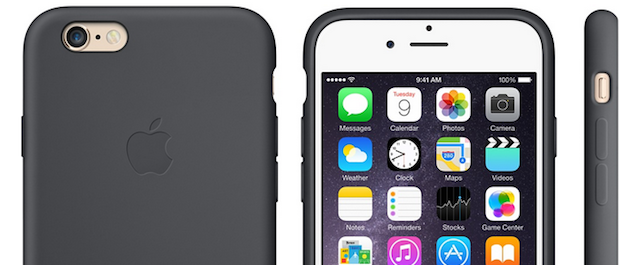 Apple will also have cases for the new iPhones. They've already posted cases online that should be available to order anytime now. They don't look all that great to me (for the price), but you may like them.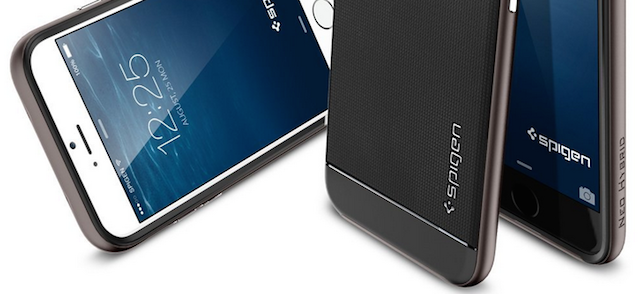 Spigen has a bunch of cases that look pretty slick. I can't attest to the build quality, but you can get a bunch of them online at Amazon right now. I like how the Neo Hybrid case is pretty snug on the phone. I wonder if that would crack on the first drop or not? I might get one of these and try it out. There's also a ridiculously cheap Tough Armor model.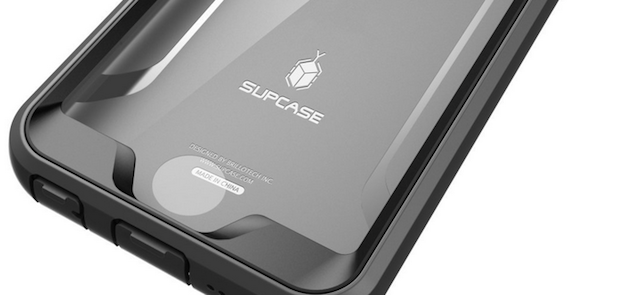 Supcase has lots of cases, and they're also super cheap. I notice the Heavy Duty one is selling for $5.01 (at press time). I wonder how those guys make money. That case has a built-in screen protector and looks pretty chunky. It may be what you're looking for (at the right price).

Rokform has a rugged case that might be what I'm looking for. The case includes a magnetic car mount, which tells me that there has to be metal in its backing. I still don't like how big the thing is, but it may be the best I'll find for now. At $98.99, it's also quite pricy.
Some other cases that I found, but probably deserve a mention: The Para Blaze X looks like it has a metal backing. The Case-Mate Caliber case looks like it could work, or even the Carbon Alloy version. The Belkin grip case looks good and reasonably priced.
The screen will be the first thing I protect when getting the new iPhone. I'll go to a Ghost Armor location and have them apply the screen protector. Hopefully, they have that plastic piece in stock. Since I'm looking for an iPhone 6 case that has a mostly-metal back, my search continues. If you find something that might work with a JustMount, let me know in the comments. I'm on the hunt and will update this post if I find anything suitable. Notably absent right now is Logitech. What's up with them? I see no cases on their website, and it seems may they didn't get the memo about a new iPhone.
The worst time to have a phone is during those first few days when parts of it are vulnerable to being dropped or scratched. I'm planning to order a case immediately so I have it before the iPhone arrives on September 19th. I'll protect the screen soon after getting the phone physically. For a device worth so much money, it's almost a duty to protect the thing.
---
1. Some of the above links are affiliate links. Your support is awesome. I've also centred this post on the iPhone 6 4.7″ model. many of these cases are sold for the iPhone 6 Plus too.