How To Spot a Fake or Scam Website
Often I hear this: "How am I supposed to know when I see a fake? They're all so perfect!". This familiar refrain is often followed by the person explaining how "computer illiterate" they are or some other version of that idea. The truth is, if you know what to look for, you can often tell that you've landed on a fake page. It's important to learn that you have to suspect everything you see in a browser.
How did I come across this? My first interaction started with a very well-designed fake email.  The fake looked like this: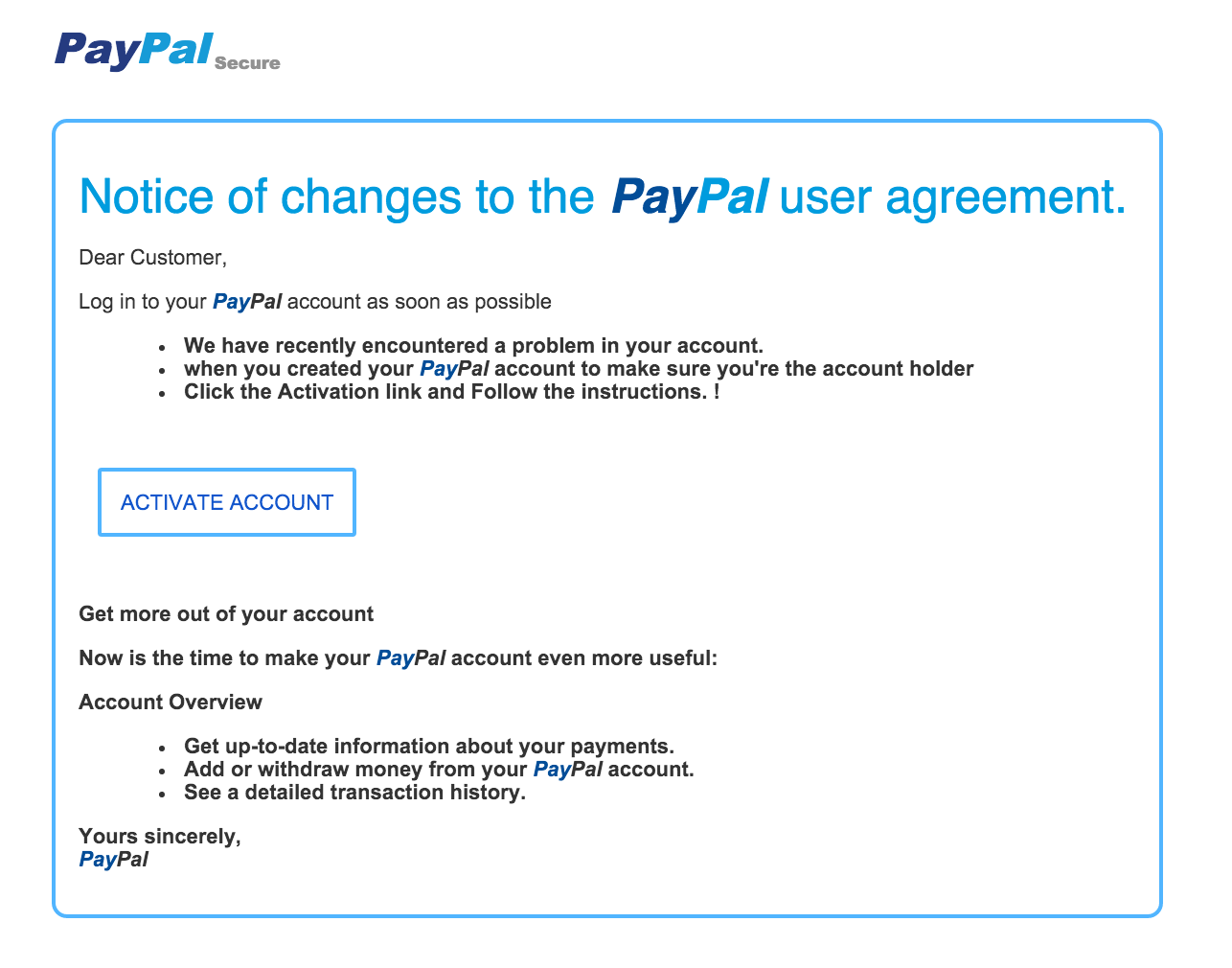 Seems reasonable, right? It seems like it could be from Paypal  This is a really good-looking fake, especially for those that might not know what they're looking for. You may also think this is legitimate and click on "Activate", and really who could fault you? Unless you know what these emails are supposed to look like exactly, how would you know? So, you click on it and are presented with a login screen. To become savvy, look for these signs when comparing the real thing (top) to a fake (bottom):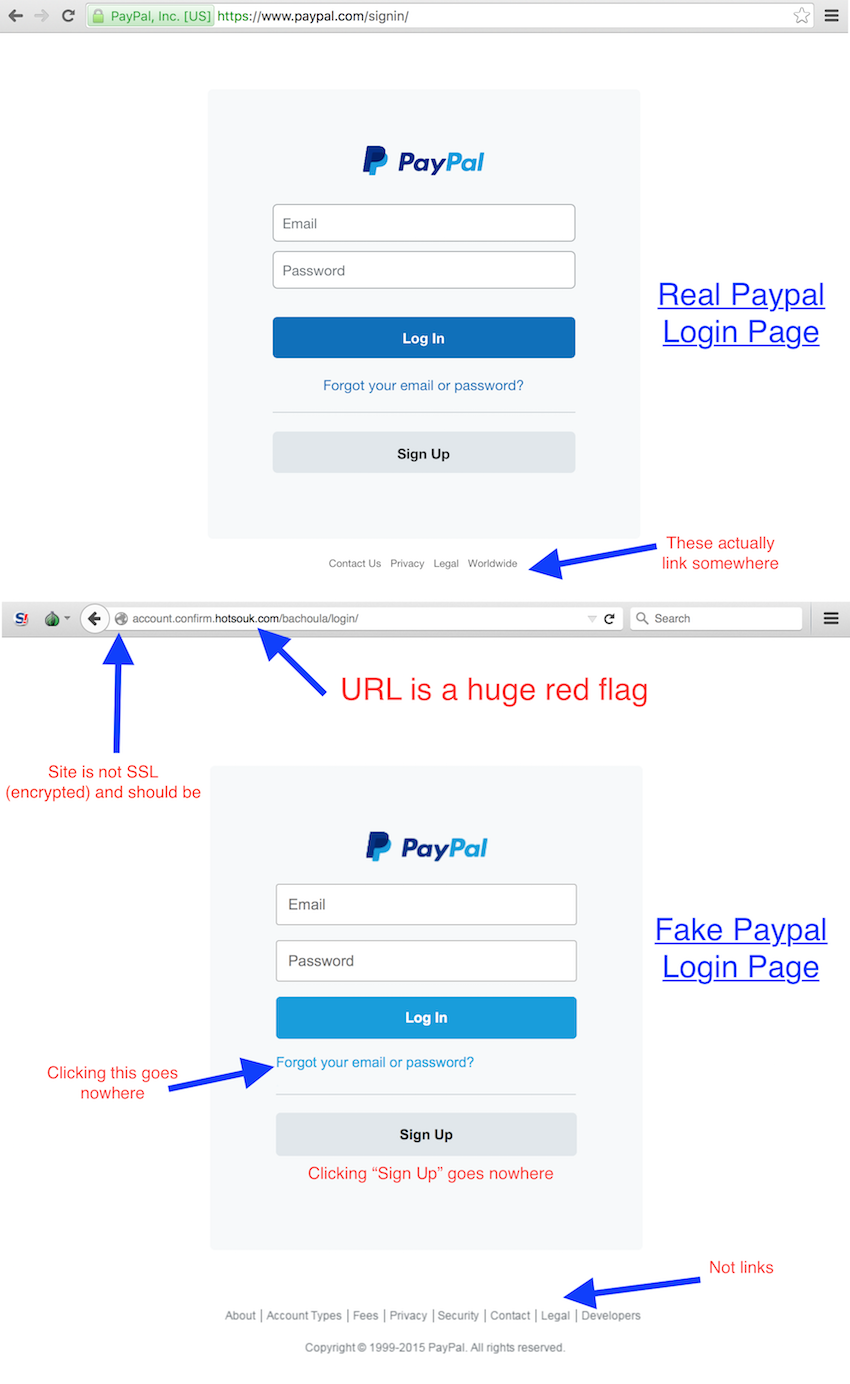 Got it? Good luck to you. I'd love to see more real and fake comparisons, so contact us or in post them the comments below.