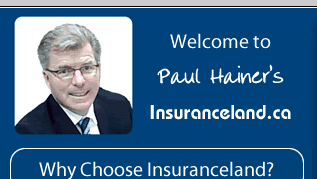 You read that right, theft. Once in a while something comes along that truly astounds you – this is one such case. InsuranceLand and Pafco have taken me for quite a sum of money, all in the name of crazy penalties. Recently, I was told I would have to pay $342.83 for 8 days of Auto Insurance. This was all explained to me, presumably with a straight face, by my Broker, InsuranceLand. For me, all I did was request an auto insurance policy, pay a hefty deposit, and then cancel 8 days later. I have felt ripped off before. This practice should be illegal in Canada.
The suspects
Broker Company – Paul Hainer's InsuranceLand
Insurance Company – Pafco
Broker – Ewa Lewandowski
Broker – Harry Altunyuzick
The Crime
Take a loyal customer of 8 to 10 years, provide the WRONG insurance policy for 8 days and charge your customer $342.83 for that service.