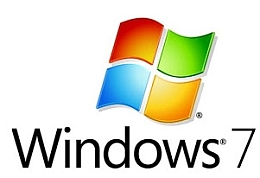 It's here – for the first time since 2007, Microsoft will release a new Operating System. The newest version of Windows is arriving today (October 22, 2009). I'll be giving you some of the more important details about this new version of Windows and some of the implications of your choices.
Windows 7 is an entirely new version of the Windows Operating System. This version of Windows is the release after that of Windows Vista. Before Windows Vista, there was Windows XP. If you look at the computers installed today (with Windows), about 80% of those will be Windows XP and 20% of them will be Windows Vista.
How do I get Windows 7?
Today marks the first day you'll be able to go buy Windows 7 in a Staples or a Future Shop location. For most, Windows 7 will come pre-installed on new computers bought from manufacturers. For others still, Windows will be obtained through business licensing channels that Microsoft offers. If required, CWL seeks to match the appropriate product for the best price through the best method possible.
What version is the "right" version?
The number of versions Microsoft offers in their Windows product line is a real problem for many. Here is a quick look at what you'll need to keep in mind:
If you are using a XP Professional or Vista Business – the Windows 7 counterpart for these versions is Windows 7 Professional. This version is intended for a business network (Active Directory support) and you should continue to use that version.
If you are using any of the XP or Vista versions that have the word "Home" in them, you will likely be upgrading to the Windows 7 "Home Premium" edition. New computers sold in retail outlets will also be coming with the "Home Premium" edition.
In any of the above cases – if your computer comes with more than 4 gigabytes of RAM, you'll want to consider the 64bit version of Windows 7 to take advantage of the memory above 4gb.
These are your main considerations – there are a number of other versions suited for other purposes, you can find out more detailed specifications here.
What about Upgrading?
This will be a very important consideration for you. Officially, Windows 7 can only be upgraded "in-place" from Windows Vista. This means that is your running any version of Windows XP – you will have to do what's called a "clean" install of Windows 7. The clean install requires you install after "cleaning" all the files off your system. For the vast majority, buying the "Windows 7 Upgrade" edition will NOT be an option Be sure to check with someone (or CWL) if you're not absolutely sure!
What does this cost?
The cost is dependent on the version you choose. The rule of thumb is that Windows 7 "Upgrade" version will cost less (and be a more appealing purchase). Based on what I've seen so far the "Upgrade" edition of Windows 7 will cost up to $100 less. There are a number of deals on Windows 7 versions centring around the current launch date.
Other Stuff, Features, Requirements
There are a number of details you can refer too as far as details about this new Operating System. The basic requirements for windows 7 can be found to the left (ref).
Some of the new features include shell changes, more security features, faster boot times, support for multi-touch, and a host of other stuff. You can get a more details description of these new features here.
There you have it – if you have any other thoughts, ideas, questions or suggestions, let me know!