Linking Calwell: March 9, 2012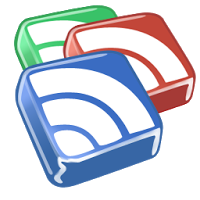 No great explanation required, I thought I would just link you to some interesting technology related stuff I've found on the Internet.
SOPA-like amendments in Canada – look to be coming on Monday. If you're interested in how all this plays out, the Harper Government's decision will play a crucial role. If you're looking to contact your local representative, Michael has a good list on his site. This could be bad news for all of us.

Wine 1.4 Released – In all the "New iPad" hoopla, it seemed that this new update of Wine was relegated to the background. Wine is a set of tools on Linux that lets you run a large number of Windows programs on a number of different flavors of Linux. Interested? You can get source (and eventual) package downloads here.
Windows 8 CP Tweaks – Over the last little while, some tweaks have popped for those looking to get rid of the Metro interface in the recent beta of Windows 8. There is Start8, that adds the Start Menu orb back to the desktop (take note, it also expires September 1, 2012 and it DOES work on Windows Server 8 Build 8250), another tip let's you boot right to the Windows desktop (by way of a messy Task Scheduler process). Also, the right-click menu I mentioned in an earlier post here is editable, more details on that here.
Also, Windows 8 Consumer Preview is set to expire on January 16, 2013, with the Server Preview operating system bowing out a January 15, 2013.
Apple's iPhoto on iOS is covered – and with it news that it will only run on iOS 5.1. If you're a jailbreak user on iOS 5.0.1, reports are iPhoto just launches, starts to synchronize photos and just closes. If you're on the list of people that have pre-ordered a "New iPad" (or is it the new new new iPad?), you'll want to know about the list of Retina-Ready apps you can get for your new toy.