Review: iPad (3rd Generation)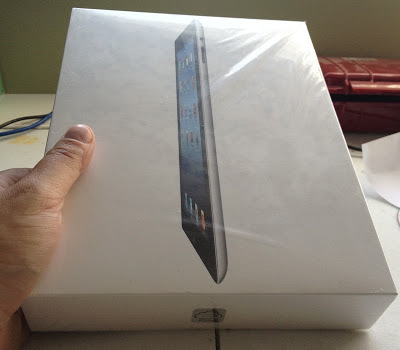 Apple's tablet has seen better days with the technology press. This new tablet doesn't feature any show-stopping new toys (as did previous incarnations). But, this is Apple, so you often have to see it to believe it. Join me as I get my hands on a new iPad determine if it's worth the $519+ (in Canada) for a new one.
You should also know, for some inexplicable reason, it took me more than a week to open the box. Perhaps I just wanted to collect my thoughts before trying this new device. Sometimes I'll go against the mad rush in an attempt to let things sink in. Finally, with the box open, I give you my thoughts on the new iPad. No doubt, you've seen other reviews of this device – and most of them have been positive. I'll try to give you my impressions as an IT Guy and as a person who has used every single iPad model that came out.
Overheating?
The main issue publicized after the iPad 3 launch was the higher in-use temperatures over that of an iPad 2nd generation. While this was evident immediately when I started to use my own iPad – it was never so hot that I wasn't able to hold or rest it on a lap. Most of the complaints revolve around heavy processing tasks like 3D games, that get parts of the iPad hotter than 33c. This might explain the larger case and increased battery size (to offset the heat). While uncomfortable for some, I would imagine this to be no issue to the majority of iPad users.

CameraSpeed
I did not really feel much of a speed difference over that of an iPad 2. I'd expect that you'd find a difference if you tried games that would push these extra boundaries.
What I found most interesting here is that the camera in the iPad appears to the be the same on found in the iPhone. However, my feeling is still that pictures taken weren't all that impressive. It's still something I wouldn't use much of (as was the case with the second generation iPad). Taking photos with a tablet is still quite cumbersome and decidedly less elegant than using something like the Glif and an iPhone (see my review here).
Screen
The retina screen detail is incredible. It is truly the main reason why you might consider a new iPad. In fact, taking a screenshot of a retina-compatible application like Pinball HD Collection yields an image size of 6.3 megabytes. And the details? Amazing.
Other Observations
1. Web Browsing feels the same, the new iPad's web browser doesn't feel like much has changed from the first generation of the product.
2. It's definitely heavier, my first impressions of the weight when picking it up was somewhere between an iPad first generation and the iPad second generation.
3. What's really nice is that the iPad 3 doesn't need to connect to iTunes for a full setup. This really makes the device appealing for anyone with a computer or not. It's clear this is what the device should have done from the beginning.
Some Apps to play and try out on this new iPad:
Pinball HD Collection
Angry Birds Space HD
The big question, of course, is whether you should get the new iPad, wait, or buy an older version. Right now, for the price, the iPad 2 is the best value. You can even find refurbished unit at a serious discount.