News: A Blog Change Is Coming!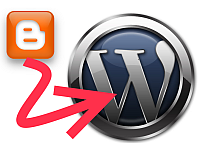 Change is afoot! – We're moving to https://cwl.cc
We've had a great run on Google's Blogger. The site is fairly easy to configure, and, over the years Blogger has revamped the dashboard, added permalinks and improved nearly every part of the site. And, through it all, this blog has featured stories about some of the many features and annoyances found in Blogger.
Yet, it is still lacking the kind of power we really needed. With some lingering bugs and an inability to really customize this blog, it was time to move on to another solution. This solution had to be easy to administer, customize, secure and allow all of Blogging Calwell's writers the freedom to focus on the writing, not the technology behind it.

There are going to be a few things you'll notice. Among them are the following:
1. Comments are going to move to the Facebook commenting platform. What Facebook offers looks quite nice and should, hopefully, make for some lively conversations. It may be difficult to move the current Discus comments over, but we're working on it
2. All posts will be tagged. With tags, you be able to find posts that relate to a particular topic much easier
3. The interface itself will prioritize simplicity. We're looking for something that is less busy and easier to read than most blogs.
We'll still be at http://blog.cwl.cc for the short term with all content intact, but slowly and surely, all of us that write for Blogging Calwell hope that you'll find us at the new domain: https://cwl.cc. We're actively working on predictions for 2013 and a new contest shortly thereafter. We're doing our best to make sure you'll love what's next. So, stick with us in the coming days – we thank you for reading and hope to see you there.