My list for last year was rather short at only three books, but I've managed to expand my reading. Reading is something I do as much as I can. That can be difficult at times. If I'm not reading every day, things feel off. I try to sneak a couple of pages of reading in line at the supermarket.
Lists around this time can be a gift because it gives us readers ideas about or next book. Here are the books I've enjoyed this year in no particular order.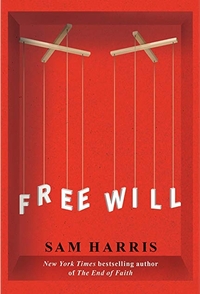 Free Will – by Sam Harris

A short book by almost every standard at a mere 83 pages, this book helped refine my own ideas about the concept of free will. Harris has a wonderfully direct way of explaining his ideas, and this short book gives him just the right amount of space to do that. You might not find your mind completely changed by Free Will, but you may, in fact, see a perspective you didn't before. Well worth reading.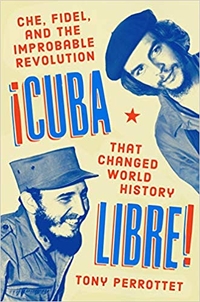 Cuba Libre!: Che, Fidel, and the Improbable Revolution That Changed World History by Tony Perrottet

The rich history of Cuba and the incredible revolution that brought Fidel Castro to power is known only in very thin brush strokes. Diving deeper into this, as Perrottet does, you start to see more dimensions to what Fidel was doing, the U.S.'s views towards him, and the changing political tides of the time. This book was among the very best history books I encountered this year. Through the 380-odd pages of this book, I found myself wanting more.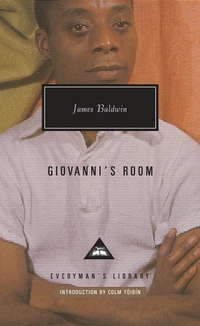 Giovanni's Room by James Baldwin

With Paris on my mind, I read Giovanni's Room with an idea that this book was a worthwhile read. What I encountered was one of the more gut-wrenching stories of forbidden love in a time when this just wasn't possible. Written in 1956, the idea that this could have been somewhat autobiographical for James Baldwin isn't really a stretch and it's probably why this book is so incredible.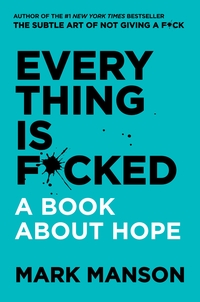 Everything is F*cked: A Book About Hope by Mark Manson

One of the most popular books of 2019, Manson has made another hit that talks about hope. Not only did he start the trend of titles with expletives, but he's created a market for tough-talking, straight-to-the-point books. Given his polarizing view, you might not agree with him – but, let the book sink in as you read, and you'll find a new view forming. Worth a read, and one of the more interesting perspectives I encountered this year.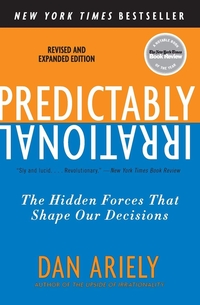 Predictably Irrational: The Hidden Forces That Shape Our Decisions by Dan Ariely

Behavioural Economics is a huge topic that covers so much ground you might be forgiven for not knowing where to start. Ariely has made a book that brings you into this world with interest and humour and makes you crave more about how we make decisions in business. He's written a number of books on the topic and founded firms like BEworks to tackle these ideas. This past summer, I also saw a fascinating talk by Dan and was able to shake his hand and thank him for the great work.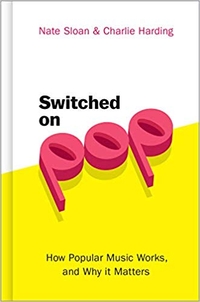 Switched on Pop: How Popular Music Works, and Why It Matters by Nate Sloan and Charlie Harding

As a Goodreads member, I became aware in 2019 that they give away books. Real books, for free. This book was the first book I won from them, which pushed it right to the top of my "to-read" queue. I'm glad too because the book was amazing. Conceived as a connection to their popular podcast of the same name (which I had never heard), Switched on Pop delves into details and the style behind some of the most recognized pop stars. What you're left with is a incredible and appreciation for pop music.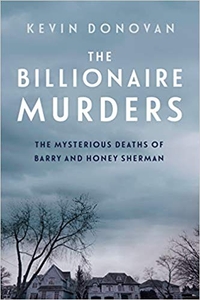 The Billionaire Murders: The Mysterious Deaths of Barry and Honey Sherman by Kevin Donovan

So close to home, this is the story of two Toronto, Canada billionaires murdered in their own home. I had heard the story, but I had not known this much about the story. While Donovan's book is by no means perfect, it's a good introduction into the story of family, legal woes, pharmaceutical drug copying and murder. Does everything you expect a true crime book to do.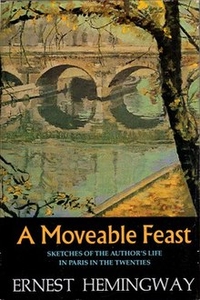 A Moveable Feast by Ernest Hemingway

Another older book, published in 1964, this is a look at Hemingway's life in Paris while poor and working for the Toronto Star. Along the way, we meet a bunch of well-know writers and generally just get a beautiful taste for what life was like at that time. Incredibly, you'll be walking from cafe to cafe in Paris with Hemingway too.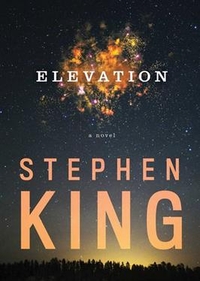 Elevation by Stephen King

One of the few fictional novels I read this year was from one of my favourites. King creates a short story here that has a person getting gradually lighter. That this happens in the creepy town of Castle Rock is probably no surprise too. It's a book that may confound you, but the work to illuminate characters is the hear of King's book, and what I enjoyed the most.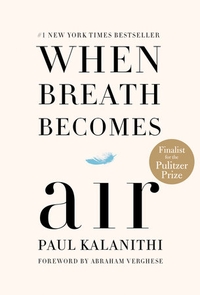 When Breath Becomes Air by Paul Kalanithi

The moving story of a Kalanithi, who at 36 was diagnosed with stage IV lung cancer. This is altogether sad and inspiring. You'll cry as Kalanithi seeks to understand his own mortality right to the end. One of the best books I've ever read, this year or any year.
In 2019 I managed to get through about 90 books. I'm appreciative that I have the health, time, and ability to do so, and I look forward to what books I'm able to read in 2020. What are you reading?
Check out my newsletter for more book-related talk.