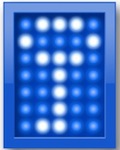 As a computer user, one of the most important things you can do is encrypt sensitive data you use. In the past I have spoken about encrypting passwords using the Keepass application, but what if you wanted a tool to encrypt all the files too? Well, yes, you could use something like Bitlocker, or you could use an incredibly useful and versatile open source tool called TrueCrypt. 
In a nutshell, TrueCrypt is a tool that lets you create on-the-fly encrypted disks. Be it your entire disk or just a disk image you create on your drive as a file. The tool is incredibly versatile, performs amazing and runs rock solid on most machines. TrueCrypt runs on an incredible number of places including Windows, Apple Mac OSX, and Linux.
TrueCrypt is also not cheap on strong encryption – you can really lock that sucker down tight with the kinds of options they provide.
You may be saying – "This is going to get too technical, I just want to check out this tool and try it. How do I do that?". That's a great question! Let me show you how to setup something basic so you can be up and running quickly – just to see what kinds of things TrueCrypt can do.
First, go to the TrueCrypt website (the site no longer offers downloads, but you can get the tool here or a mirror). In my example, it will be for Mac OS X. Install the program with the included set up.
In your Applications folder, Start Menu or however else you might run it – load the TrueCrypt application's main interface.
Click on the button named "Create Volume". You'll want to choose these basic options:
– Create an encrypted file container
– Standard TrueCrypt volume
– Choose where to place the file – I just created one on my desktop (as an example)
– Choose the default encryption options (AES, you can get into that more later)
– Give the volume a size smaller that what's available. I would suggest you start small as you test this and choose 100MB. When you know what you want – you might create something more like a 20GB file.
– Give your volume a good password, TrueCrypt will suggest 20 characters


– Choose the default format and then format the newly created volume

Now that you have a volume, choose a slot on the TrueCrypt main window and "Mount" it. What you'll see in the Mac Finder tool is a volume mounted (likely called NO NAME) that you can add, change delete or move files to and from just like any disk.
When you're done using the disk, perhaps when you shutdown the computer, just open TrueCrypt and click on "Dismount" and that encrypted file will be inaccessible to anyone without that password. That's really it! You can go into the options for more things you might try (like auto-dismount) and play with various settings. Poke around this great tool, make it something you use to encrypt all of your important data.
Bonus: Really amazing ways to use TrueCrypt
DropBox
If you were ever worried about security, and an avid cloud data user at the same time, you might use TrueCrypt to create an encrypted volume file in your "My DropBox" folder to sync that data with the cloud. Whenever you need the data, have TrueCrypt installed on the computer linked to Dropbox and you've ensured everything in Dropbox is fully encrypted.
Closed Off Data
You may be quite paranoid about the data on your computer. In this case, use TrueCrypt to create a new volume that does NOT auto log in on boot. In TrueCrypt's settings, also set a somewhat aggressive "AutoDismount" period to something like 30 or 60 minutes of no reads or writes to the disk. There are some other options there – but it would ensure that when you walk away, your data is closed up tight. Then, redirect the profiles of your browser's cache, your mail applications, and essentially any temporary data you can to your TrueCrypt volume. If this computer is ever taken from you – don't count on them getting at your data.
USB Keys
It would be remiss of me not to mention the obvious uses for this on a USB Key device. In fact, if you have documents or files of that nature, you really should be using a tool like this to ensure that data lost is not data read.
There you have it. TrueCrypt is really that indispensable encryption tool for all the types of file protection you would need to do on your computer(s).